Community Group of the Month: Greener Henley
We are delighted to welcome Greener Henley as our April 2022 Community Group of the Month.
Greener Henley is a group of committed volunteers from a range of backgrounds that all share the common aim of working together to help build a greener, zero-carbon future for Henley and the surrounding villages.
The group started out as Henley-in-Transition in 2008 and held regular workshops to encourage people in Henley to lower their carbon footprint. In 2019 after attending a climate change conference in Oxford they shifted the focus of their ethos to address the climate emergency and positively engage with younger people in the town. The name of the group was changed to Greener Henley so that their aims and ethos would be clearer and appeal to the wider community. They have been members of the Low Carbon Hub CIC since 2020.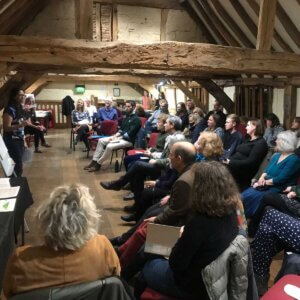 September 2021 proved to be a pivotal time for Greener Henley after holding a lively and vibrant Great Big Green Week which attracted lots of younger people to the group. The support and involvement of more young people has energised the group's activities and they are planning another town-wide Great Big Green week event in September 2022.
Greener Henley have developed active groups that concentrate on the following main areas of action.
Transport
Traffic is a major problem in Henley on Thames and Greener Henley have an Active Travel Project that promotes the national School Streets initiative and participates in the Walk to School campaign.
The group developed and launched Henley Car Club in 2021 in partnership with Henley Town Council, supported by funding from South Oxfordshire District Council. The car club is delivered by Co-Wheels, a social enterprise that operates car clubs all over the UK. The club has two Toyota Yaris hybrids and is soon to acquire an electric vehicle in 2022. Since launching eight months ago the car club has reached 50 members and Dave McEwan from Greener Henley who developed the car club initiative said:
This is just the beginning. We know that there are many more residents and businesses who could reap the benefits of Pay as You Go Motoring. Getting rid of a car that is only used occasionally saves money and makes a big dent in everyone's carbon footprint

Dave mcewan, greener henley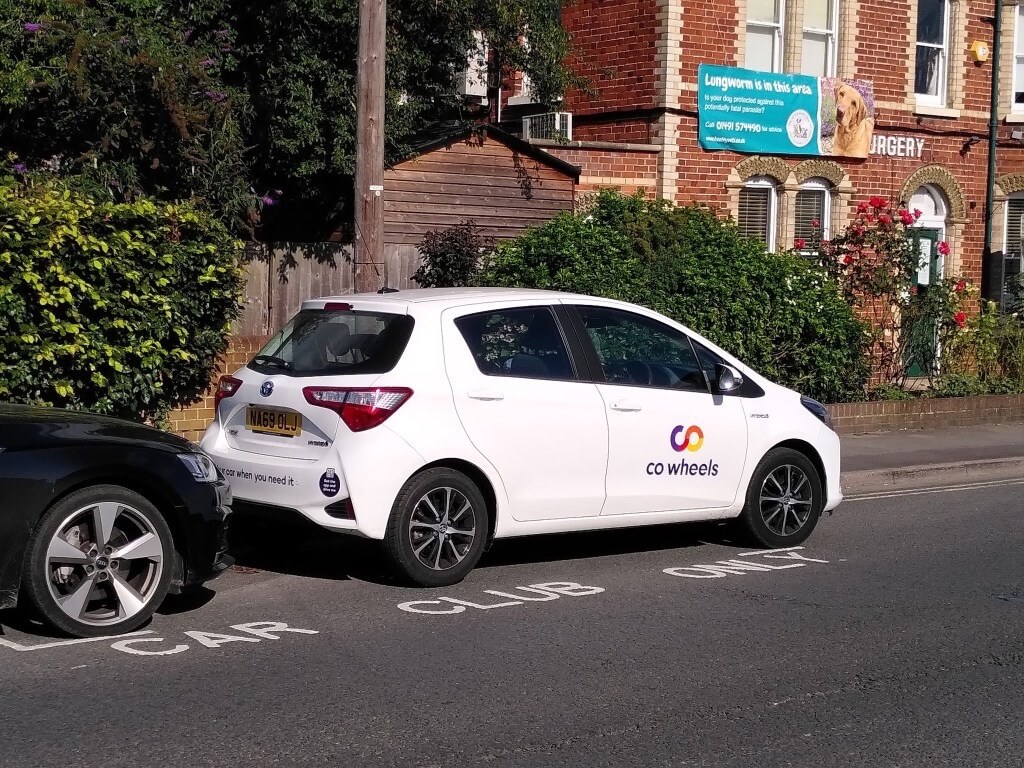 Energy
Greener Henley work closely with Henley Town Council's Climate Emergency Working Group and have collaborated on introducing the Solar Streets scheme to deliver discounted solar PV installations to residents at bulk buying costs.
The group are also a community advocate group that promotes Cosy Homes Oxfordshire, a domestic retrofit scheme that aims to help homeowners in Oxfordshire implement energy efficiency measures in their homes. They are also promoting simple inexpensive energy efficiency measures through initiatives like DraughtBusters – the community scheme set up by Reading Town Council.
LED Lighting for D:Two Community Centre, Henley.
Greener Henley were awarded a small grant of £500 from Low Carbon Hub to install LED lights in the D:Two community centre and café. The community centre is a thriving hall used by many local community groups and hosts the local food bank and community café. The centre had an energy audit organised by Low Carbon Hub and carried out by Environmental Information Exchange at Oxford Brookes who recommended replacing the lighting with LED lighting which is estimated to save £537 a year in energy bills. They have recently been awarded a further small grant from Low Carbon Hub to extend the LED lighting installation to the kitchen and meeting rooms which is due to be carried out in April.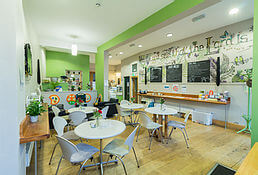 Nature
Greener Henley has a thriving Trees Group who collaborated with local businesses and the Wildlife Group to plant 8,000 trees and so far this season and are well on their way to achieving their planting goal of 10,000 trees by the end of 2022. The overall plan is to double Henley's tree cover over the next four years. You can watch the video here.
Henley Wildlife Group formed in 1993 and is now part of Greener Henley. They work closely with the Town Council Conservation Park Warden to encourage a variety of natural habitats by managing the pond and wetland areas with monthly working parties. They have also formed a Swifts group to support the declining swift population in Henley and have installed 12 swift nesting boxes in the town last year which were quickly occupied by nesting swifts.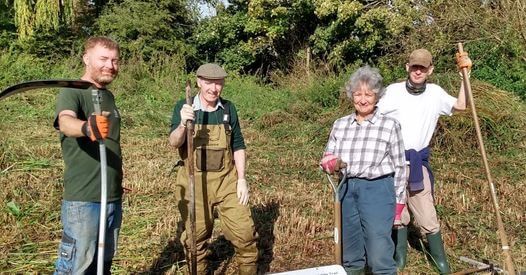 Plastic Free Henley
Plastic Free Henley is a local initiative that aims to create a community network in Henley to free the town from single-use plastic. They joined Surfers Against Sewage, a movement that has grown into one of the UK's most active and successful environmental charities, uniting and empowering individuals, community groups, businesses and local government to reduce their collective plastic footprint.
Greener Henley worked with 40 local businesses and shops during Great Big Green Week to reduce their plastic use and persuaded two shops to eliminate single-use plastic.