2021-2022 has been a bumper year for Low Carbon Hub's Community Grants Programme and we're delighted to announce that we have awarded a total of 14 small grants of £500 each to community groups supporting seven great projects.
The grants are made by the Low Carbon Hub IPS Limited as part of its community benefit donation, helping further its aim to support community-led carbon cutting activity.
Our Community Grant Fund offers financial support for community energy activities across the County.
All Community Members of the Low Carbon Hub CIC are eligible to apply for funding. Our community groups can either apply individually or in consortia with other Community shareholders. The grants can be used to fund activities that contribute to the Hub's aim: to cut Oxfordshire's carbon footprint and contribute to creating a decentralised and locally-owned renewable energy system.
This year we witnessed an increase in collaborative projects with three grant applications from different groups working in partnership to increase the chances of bringing an idea to life that will benefit their community.
This year Low Carbon Hub awarded Small Grants to:
EPQ Resources for 17 to 18 year olds
WeSET are planning to create educational resources to support sixth form students in schools and colleges in Oxfordshire to develop their Extended Project Qualification (EPQ). An EPQ can be on any topic but the resources will focus on community-owned renewable energy and sustainability and will be ready for the academic year 2022 – 2023.
Solar and wind case studies for KS4 GCSE studies
WeSET have also repurposed a Low Carbon Hub small grant they received in 2019 for a project that was not realised. The funding is now being utilised to support a new proposal to develop materials and case studies, based on wind and solar generation, that will encourage greater integration with the curriculum for KS4 teachers and students.
---
Improving public accessibility and on-site engagement phase 2
Osney Lock Hydro and West Oxford Community Renewables were each awarded a small grant of £500 towards landscaping the site surrounding Osney Lock Hydro. The aim of the grant project was to increase accessibility and open the site up to the community, so that more people will be able to experience the thrill of seeing the Hydro in action. Access to the site has so far been by appointment only with a small team of volunteers providing guided tours.
Once fully open, the number of visitors to the site is expected to increase significantly from 800 to several thousand, along with at least five additional primary school visits in the next year.
Completion of the hard landscaping also enabled the visually stunning human sundial project (funded by the Heritage Lottery Fund) to be successfully installed.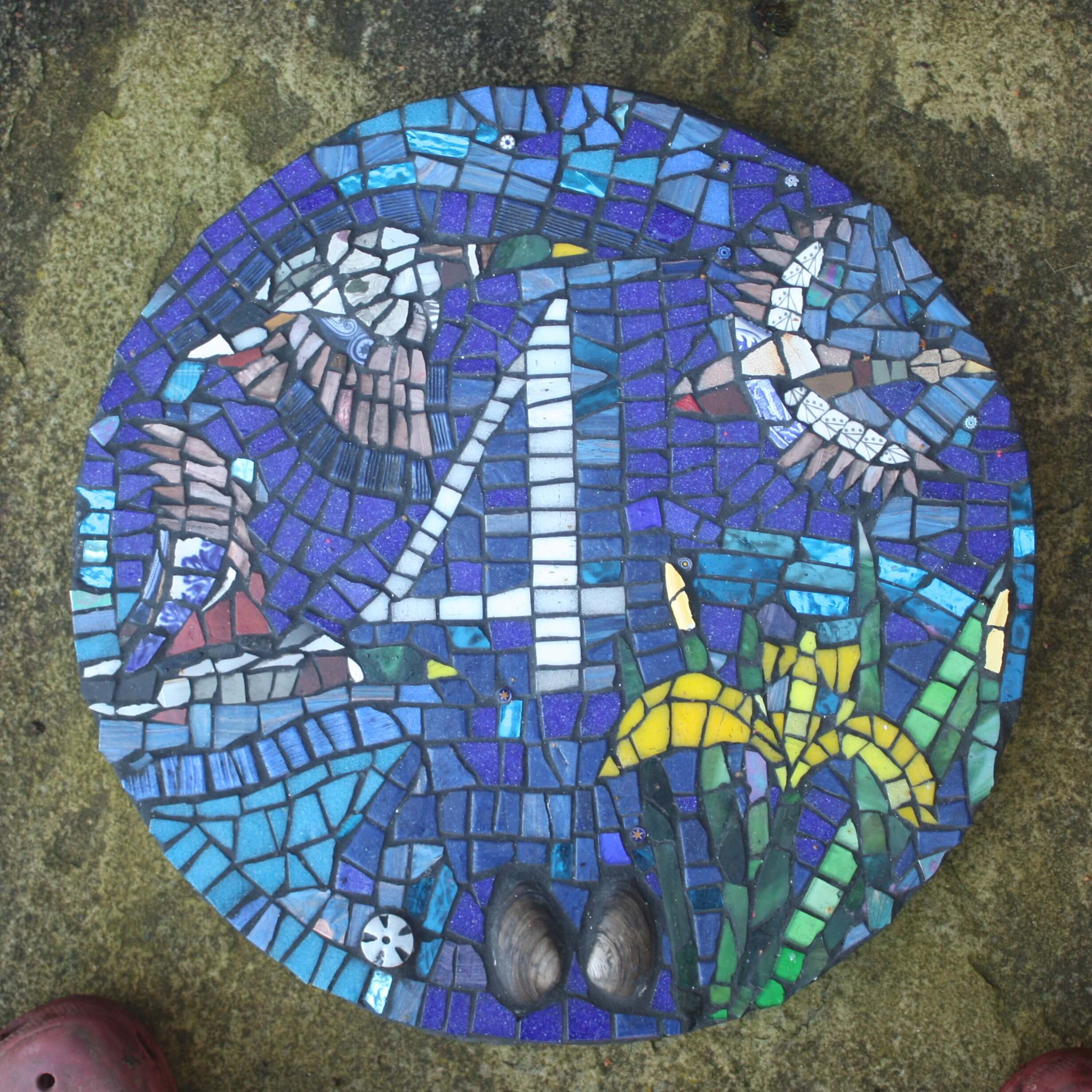 ---
Eco Homes Oxford (ECHOX)
Five Low Carbon Hub community groups, who are also members of Oxford Communities for Zero Carbon, are working in partnership to increase awareness of retrofitting homes to reduce carbon emissions. The project will coincide with the introduction of the Government's Boiler Upgrade Scheme which will provide funding to help households to switch from a fossil fuelled heating system to an air or ground source heat pump. They plan to create simple informative videos to demystify the retrofit process and make it accessible to more people. They will also hold a Green Open Homes week in June culminating in an Eco-Renovation Fair at Oxford Town Hall on 26 June. The groups are also applying together for a Low Carbon Hub Large Grant to develop the core elements of the project.
---
D:Two Community Centre, Henley, LED lighting phase 2
Greener Henley were awarded a second small grant of £500 to carry out phase 2 of installing LED lights in the community centre and café.
The D:Two community centre in Henley is a thriving hall used by many local community groups and hosts the local food bank and community café. The centre had an energy audit carried out by the Environmental Information Exchange team (based at Oxford Brookes University) who recommended replacing the lighting with LED lighting. It is estimated to save £537 per annum in energy bills.
Greener Henley is a community group tackling the climate and ecological crisis using education, action, and collaboration.
---
Electric vehicle Hire Club – rental of car park space for EVs
Thame Green Living are creating an electric vehicle car hire club to encourage less car ownership and thereby reducing Oxfordshire's carbon emissions. The small grant of £500 was awarded to cover the cost of renting a designated and signed car park space in Thame from South Oxfordshire District Council, for parking and charging of the electric vehicles.
Thame Green Living are working in partnership with Zero Carbon Haddenham in Buckinghamshire to deliver the project in both towns. The project is built on a not-for-profit basis with membership fees and rentals covering the costs.
---
Promoting cycling in Abingdon
Abingdon Carbon Cutters were awarded a small grant of £500 to purchase Hi Viz waistcoats and back-pack covers to give away as prizes to local schools and bike shops. The school students were invited to enter a competition to design a logo promoting cycling that would then be printed on the waistcoats and covers, and the two bike shops in Abingdon promoted the competition. The group hope this will prove to be a fun way to encourage cycling and active travel and reduce car use in the community.
---
KidsCAN guide
Low Carbon West Oxford (LCWO) is producing a booklet offering guidance on talking to children about the climate crisis, as part of a larger KidsCAN project which has been funded by a grant from Westmill Solar Cooperative.
The guide is aimed at parents, teachers and others working with young people in Oxfordshire, but will also be available online as a downloadable resource, with the capacity to reach a wider audience.
LCWO have commissioned three experts in climate change to each contribute a section on engaging positively with children aged 7 and under, children aged 7 to 11 years and teenagers.
Following publication, the guide will be promoted and circulated widely through existing networks within Oxfordshire schools and LCWO also has also secured funding from Westmill Solar Cooperative to design and run two follow-up workshops with teachers.

---