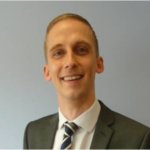 Luke Marion
Board Member; Treasurer; Investment Committee member
Luke Marion is Treasurer & Board Member of The Low Carbon Hub IPS & CIC. He is also a member of the Investment Committee.
Luke is a Chartered Accountant and the Finance and Commercial Director of the Oxford Bus Company, and its sister companies Thames Travel, Carousel Buses and City Sightseeing Oxford. In 2013, he helped Oxford Bus Company become the first local business to partner with the Hub, which led to a 140kw PV array being installed on the company's depot premises in Cowley. In 2019 the partnership was extended further, with a 50kw PV array being installed on the Thames Travel depot premises in Didcot.
Luke started his career with Ernst & Young before joining Reckitt Benckiser, where he spent 7 years in various Commercial Finance roles in the UK. He joined the Low Carbon Hub as non-executive treasurer early in 2015. Luke is currently working to introduce Oxford's first electric double deck buses for his City Sightseeing business and through this has been able to assist the Hub with local demand management work under project LEO. Luke hopes to see these buses on the road in early 2020.