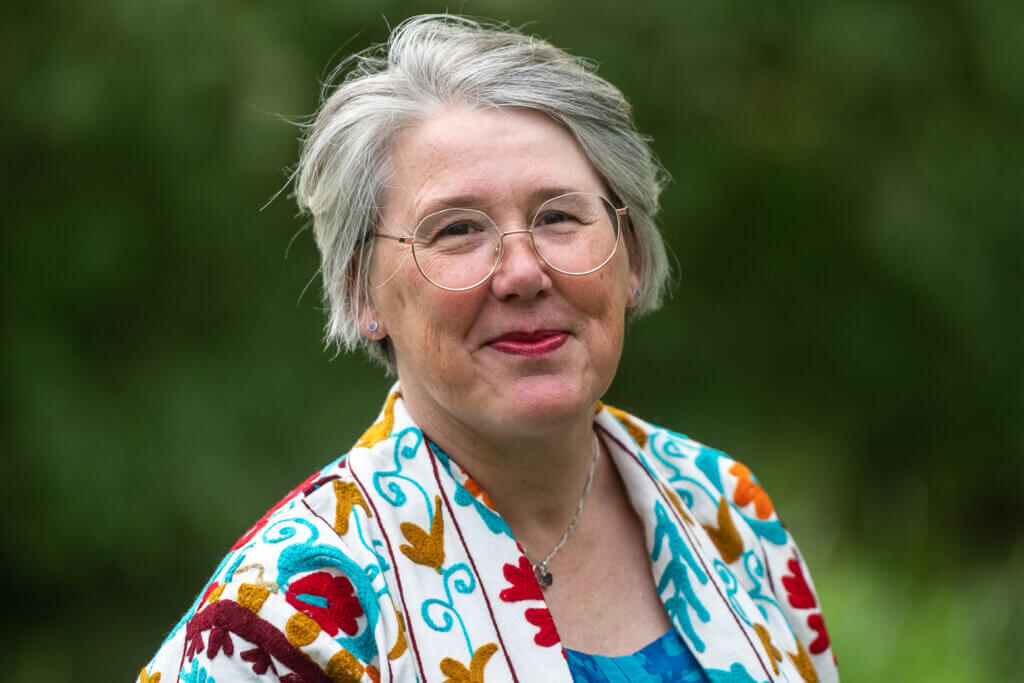 Barbara Hammond, MBE
CEO and Exec Director of The Low Carbon Hub IPS Limited
Barbara is CEO of the Low Carbon Hub, Board Director and sits on the Investment Committee.
From 2000 until 2010, Dr Barbara Hammond was in Government, heading up the UK's renewable energy programme and then, as International Director for Sir David King, supporting him on international climate change policy influencing. Since 2008 Barbara has been involved in starting up community energy businesses in her own neighbourhood and in 2010, Oxford City Council asked Barbara to explore the potential for growing community-led energy through social enterprise. This became the Low Carbon Hub which was launched in December 2011.
She was awarded an MBE in the 2015 New Year's Honours List for services to community energy development, particularly in Oxfordshire.
In the past 10 years Barbara has led the Low Carbon Hub to an installation portfolio totalling 47, which combine to generate enough electricity to power almost 1,500 homes. 1,770 people are investors in the Low Carbon Hub and have invested a total of over £10 million. A huge amount of that has been delivered back to Oxfordshire communities in the form of community benefits which has, in turn led to further community energy installations including Sandford Hydro Plant and Ray Valley Solar Park.
In the past 10 years, Barbara has led the Low Carbon Hub to a position where it owns a portfolio of renewable energy projects worth £20m, including 38 solar rooftops, the 440kW Sandford Hydro plant and the 19.2MW Ray Valley Solar Park. Together, this portfolio will generate enough electricity to power around 7,500 homes. But more importantly, it will generate a huge amount of community benefit to support our work with our 41 community group shareholders and our innovation work supporting the transition to a zero carbon energy system in Oxfordshire.
Barbara has also led on developing the critical relationships with many partner organisations that are fundamental to the Hub's continuing success. These include:
• Oxford City Council's Revolving Construction Fund – a £2.3m facility that allows the Hub to develop new projects in advance of raising share equity.
• OxFutures – a £4.2 million project boosting low carbon economic development in Oxfordshire in partnership with both our universities and three of our local authorities.
• Project LEO – a £40 million project trialling local energy solutions to accelerate the transition to a zero carbon energy system in partnership with 9 other organisations including our distribution network operator, Scottish and Southern Electricity Networks.
• Cosy Homes Oxfordshire – a home retrofit service to improve energy efficiency in homes, reducing carbon emissions and improving comfort.
• Energy Solutions Oxfordshire (ESOx) – a complete energy efficiency service helping organisations lower their energy use while saving time and money.