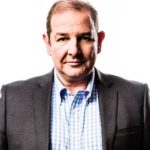 Al Kitchen
CIC Communities Director; Board Member
At the 2020 AGM, CIC community shareholders elected Al Kitchen to be their representative on the Board. Al works in climate change, at Climate-KIC, where their vision is to create a prosperous, inclusive, climate-resilient society with a circular, zero-carbon economy.
Before this, he studied at the Cambridge Institute of Sustainability Leadership completing a Business Sustainability Management Course to develop his professional skills and impact. The course provided a strong background in sustainability and how best to represent it on the broad business agenda.
Al is a founding member of Deddington Environment Network, a low carbon group committed to pursuing multiple angles of environment work including energy, resource use, biodiversity and transport.