Low Carbon Hub were out and about at the Abingdon Eco Fair, held in the Market Place in the heart of Abingdon on Saturday 13 May.
The event, organised by One Planet Abingdon, with additional support from Oxfordshire Greentech and Vale of White Horse District Council, was spread over a whole day and featured stalls from environmental and community groups from across the county, as well as the town, district, and county councils.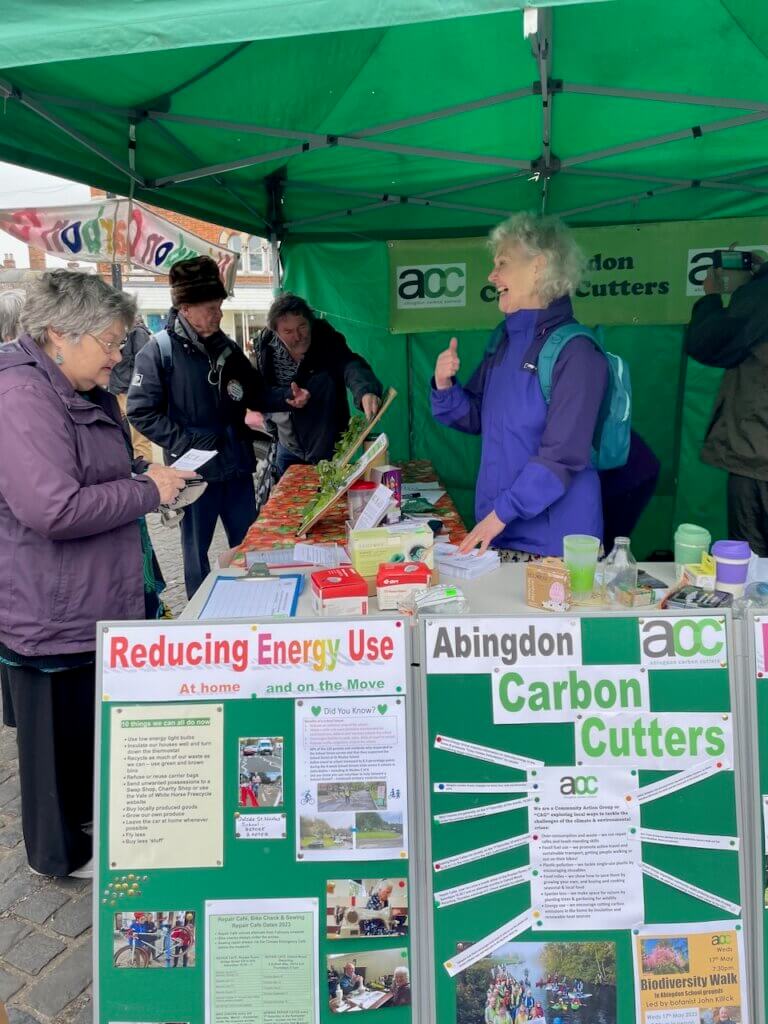 There were talks from energy saving experts and organisations throughout the day in the Guildhall, which were heartily announced in the Market Place by the Abingdon Guild of Town Criers:
Hannah, from Oxfordshire Greentech and Michelle, from One Planet Abingdon talked through the sustainability framework that guides the group's activities and future plans for responding to the climate crisis.
Cathy Ryan, Low Carbon Hub's Community Engagement Manager, presented a talk and Q&A on Cosy Homes Oxfordshire and retrofitting our homes. Several people in the audience were interested in trying out the free Plan Builder tool on the Cosy Homes website, which is a great starting point to find out how your home can be more energy efficient. People also wanted to hear more about possible routes of funding, such as the Boiler Upgrade Scheme and the Government's Eco + grant scheme.
Helen, from Environmental Information Exchange, delivered a great talk on energy saving advice for homes, businesses and community buildings.
Ros, Low Carbon Hub's Energy Advisor, gave out information and insulation samples from Abingdon's Energy Champion stall. Abingdon Carbon Cutters and Abingdon Liveable Streets shared a lively and busy stall, and there were many small local businesses with energy saving ideas.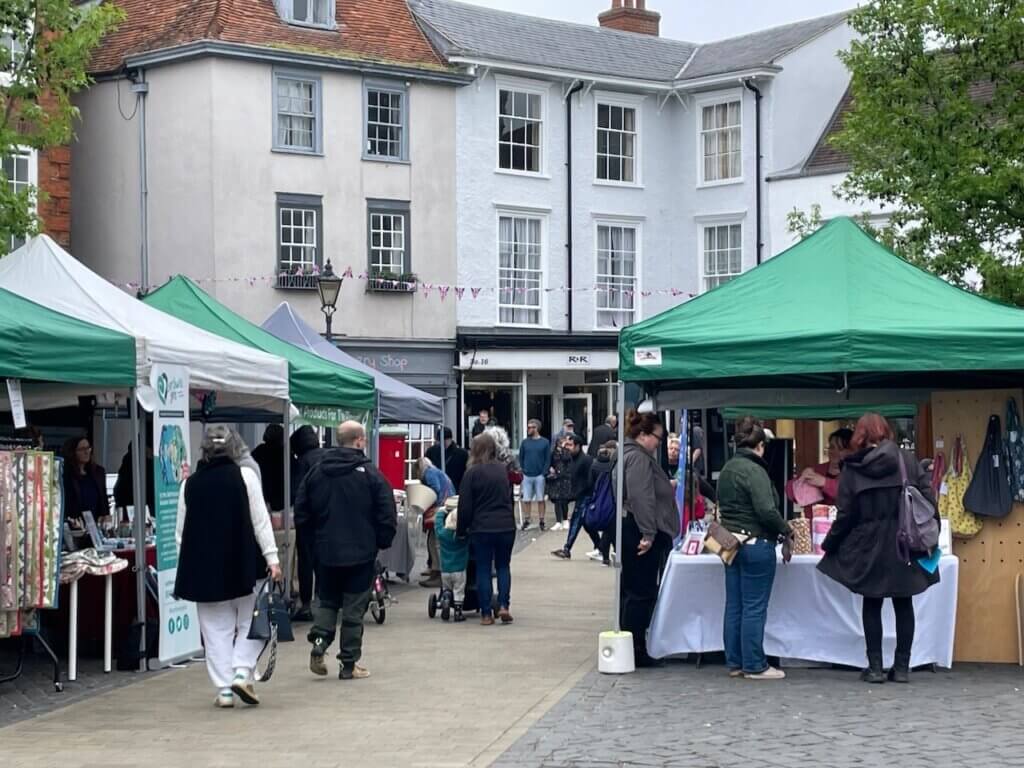 Having heard so much about the Climate Emergency Centre under the County Hall Museum in Abingdon, it was great to be able to drop in, have a cup of tea, and witness a café space packed with people discussing ideas on how to solve the climate crisis. The centre was set up by volunteers from One Planet Abingdon and is a space where anyone can come to find out about climate change and what they can do about it. I left feeling inspired and positive after a long day.