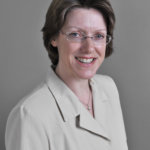 Nina Alphey
CIC Communities Director; Board Member
Nina Alphey is the CIC Communities Director.
In 2018 the Low Carbon Hub CIC's community shareholder groups elected Nina Alphey as their representative. She will serve until the AGM in 2020. Nina is a long-term member of Westmill Solar Co-operative Ltd and has been on its Board since 2016 and was an active member of low carbon community group Kidlington vs Climate Change until 2014.
As Communities Director on the Board, Nina's main focus is on achieving benefit for our communities and representing the interests of the community shareholder groups. She is also interested in encouraging partnerships with academic institutions to support research, particularly in relation to renewable energy and climate change mitigation.