We're all experiencing the threat of spiralling energy costs, but for people already struggling with the cost-of-living crisis, the rising cost of electricity and gas will leave many with stark choices to make this winter.
The government's pledge to cap the average bill to £2,500 will give a temporary respite for some, but still represents a doubling of energy costs over the last twelve months. Those who use more energy will face much higher bills.
Young families, tenants in private rental properties, and people in old or poorly insulated homes are among the many millions at greatest risk of fuel poverty. Many will face difficult choices – choosing between heating their home, feeding their children, or paying rent.
Around 8,500 winter deaths are caused by cold homes, and those in fuel poverty are more at risk of poor physical and mental health.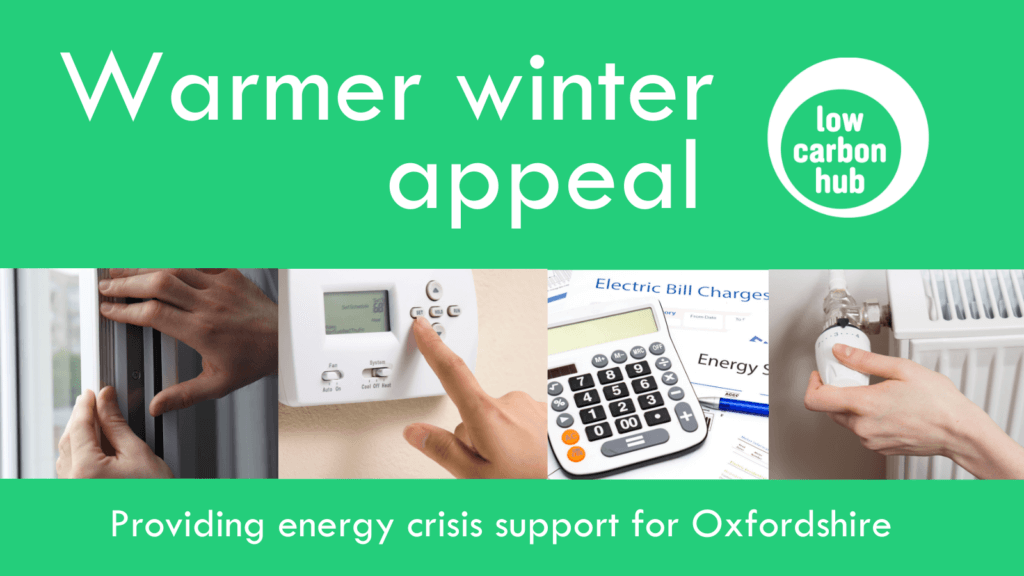 A huge thank you to everyone who donated to our Warmer Winter Appeal.

The response to our appeal has been amazing, raising over £28,000 in just a couple of months – with almost £9,000 thanks to donations via our Crowdfunder. We also received generous donations from Westmill Solar Co-operative, Westmill Wind Farm and Oxford City Council, alongside funding earmarked from Low Carbon Hub's own community benefit funding.
We now have 20 community energy champions trained, and out and about in their communities, offering energy advice. Thanks to the success of the campaign we'll be training even more Energy Champions in the new year, and equipping them with energy advice stalls so they can provide more support to those that need it most during the energy crisis.
Don't forget, you can download your own copy of the Warmer Winter Checklist from our website.
Wishing you a safe and warm winter.